The IT label that has captured everyone's attention.Fidan's remarkable journey began with her graduate collection at Central Saint Martins in 2020, setting off a whirlwind of social media buzz surrounding her trailblazing designs. Most notably, her brand has become renowned for its distinctive square-toed, creased-front, and artistically ombre-patinaed footwear, the trend that swept through Instagram and adorned the feet of numerous A-list style icons, among them – Bella Hadid, Kendall Jenner, Kourtney Kardashian and Amelia Gray.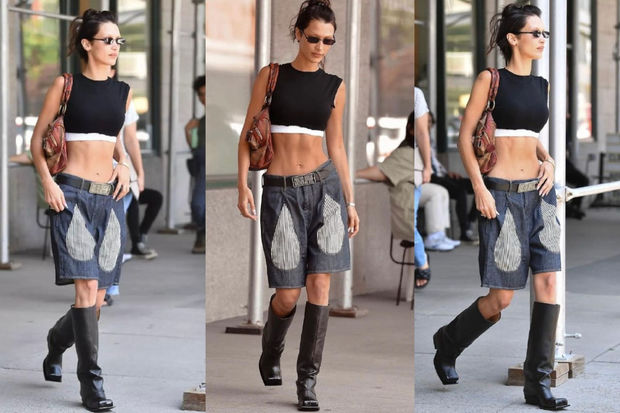 Following the success of her graduate collection, the designer, born and raised in Moldova but with Azerbaijani heritage, returned to her homeland to launch her namesake label, marking the debut of the AW21 collection. With the motto of "redefining the notion of modern nostalgia," Fidan's forward thinking fashion pieces carry a depth of symbolism, delving into the realm of retro-futurism while paying significant homage to her culturally rich heritage.
The influence of Eastern Europe has been pivotal in inspiring the label's designs, with Fidan expressing to I-D magazine, "both Countries have really shaped me as the designer I am today." Her designs explore both Azerbaijani and Moldovan roots, drawing from the rich tapestry of traditional Azari instruments, the significance of Naftalans crude oil baths and the aesthetics of 1970s soviet cinema. Yet, while her cultural roots run deep within the label, Fidan emphasizes that her heritage isn't a deliberate part of her brands targeted aesthetic; rather, it seamlessly and authentically blends into the very essences of the designs, directly reflecting her organically lived experiences.
Fidan's signature approach to her experimental designs involves artistically pushing the boundaries of classic wardrobe staples. Playing with unique silhouettes and cuts, as well as shapes and proportions to create garments that are simultaneously unusual, yet still recognisable. This innovative approach, paired with the post-soviet inspiration lends her pieces to a captivating retro-futuristic aura.
This fusion of tradition with elements of modernity is blended into the design concepts. Take, for instance, the creased footwear, which draws its inspiration from the "old way of wearing shoes", where a single pair of quality footwear would be cherished and passed down through generations. In this design, the creasing serves as a representation of a shoe's graceful aging process. When complemented by contemporary design elements such as the futuristic metal kitten heel and the alluring ombre colour tones, it embodies a perfect representation of the union of the past with the present.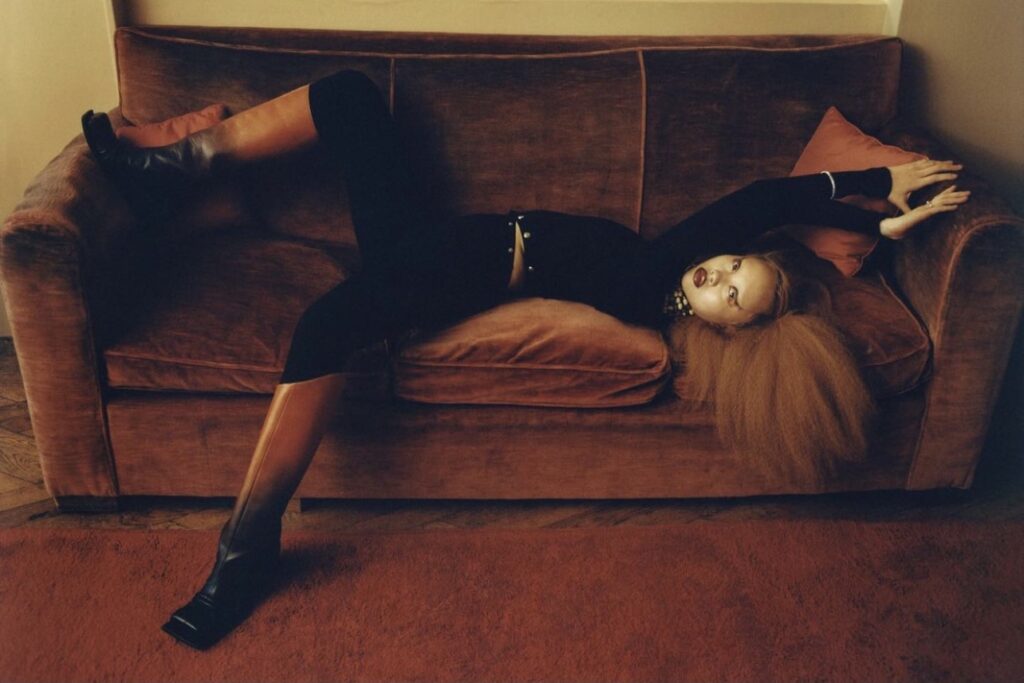 This theme seamlessly extends to the manufacturing process itself, where she maintains production within Moldova, embedding local craftsmanship deep within the brand's DNA. Instead of embracing mass production, she consciously opts for traditional techniques mastered over generations, actively championing local artisans, and showcasing their exquisite craftsmanship.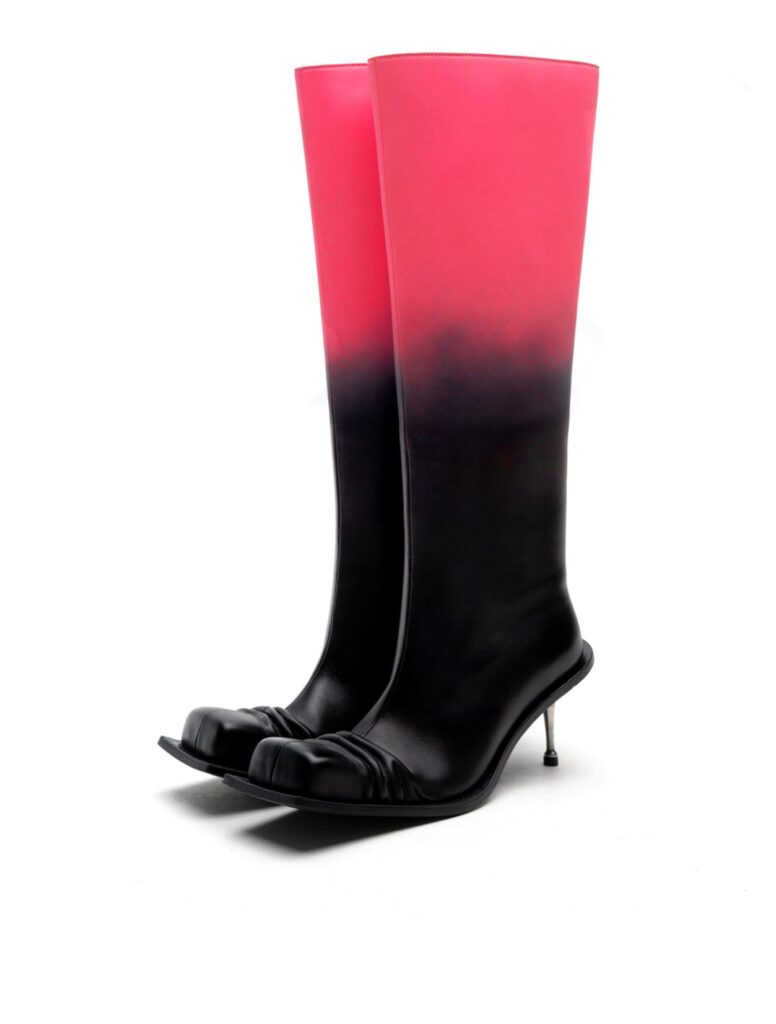 Given the label's relative youth, there's no denying that Fidan Novruzova's retro-futuristic brand has undeniably left a mark. Her designs blend the essence of old with the dynamism of the new, and her commitment to celebrating local craftsmanship is a testament to her dedication to preserving the artistry of her heritage. As we celebrate her unique approach to design, we're reminded that fashion is more than just fabric and threads; it's a powerful narrative, a cultural bridge, and an ever-evolving journey. Fidan Novruzova's brand is a beautiful embodiment of that journey, where the past and the future seamlessly converge, leaving us eager to see what remarkable designs lie ahead.